If you have your own business, it is so crucial that social media be part of your marketing strategy. More importantly, while scrolling social media, viewers are more prone to stop and look at your post if it is visually appealing before trying to read several paragraphs without a graphic.
That is where Canva can come in and helps you. But where do you begin? Here are five tips for using Canva for anyone who isn't familiar with the program.
1. Limit Your Color Palette To Around Four Colors
When creating graphics, it's smart to pick a few colors and stick to them. If you have brand colors, start there, but if not, choose 2-4 colors that work well together and stick to those. By doing this, your graphic won't be too busy and people can focus more on the purpose behind the graphic instead of being distracted by all of the colors.
2. Keep It Simple
Your images do not have to be elaborate. It is actually better if you limit the wording and keep your graphics as simple as possible. By doing this, especially if these are going on social media, then people are more people are going to want to read it. Let the description section do the talking and allow your images to be simple to draw people in.
3. Choose Two Fonts With High Contrast
When choosing what fonts to use in your graphic, find two that are very different.
The golden rule I like to follow is - one needs to be very simple and one needs to be more on the fancy side. By doing this, it's going to give you image some contrast and make it flow well together.
4. Be Creative
Let your creativity flow! Search for different shapes and elements that you can use to enhance your graphics. Simplicity is okay when necessary, but throwing in some extra creative flair is okay when needed!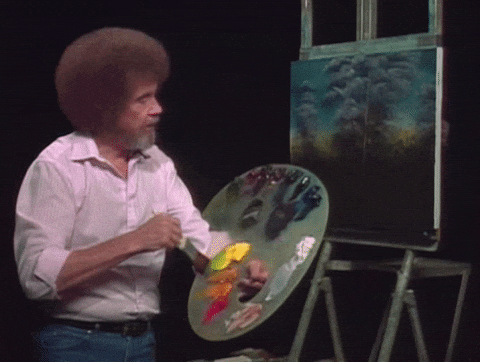 In Conclusion
Whatever you decide to create in Canva, be creative and play around with all of the elements. Don't be afraid to try something new. Have fun with it andif it becomes overwhelming, there are great tutorials on Youtube if you need some further inspiration.